Letter to the The Visual Arts Jury.
Civitella Ranieri Foundation Fellowship.
I am sending you all I have. I am sending it to each single member of the Jury in this personalized form, because my mission is to reach the heart and soul of human Beings, behind their Masks. (Mask is one of the meanings of the Latin word "persona") I am a quantic Jumper, working with and for the Light. I had my first spiritual Crisis 12 years ago (Crisis means Danger and opportunity in Chinese); before that, I have been sculpting like a mad man for 15 years sometimes 12h a day. I ended up in Bed almost paralyzed, "broken" Back, broken Heart, broken Dream. That was my personal Earthquake, to (re)transform mySelf into an Artist in the true sense of the word.
I reconstructed myself with the Help of God, Yoga and some applied willpower. I perceive myself now as a translator. I transform divine consciousness into matter / form, using translucent Marble, Sound (Cymatics / Mantras) and Light as essential tools to directly communicate with the observer and help healing the Planet. 2nd awakening: India 2012…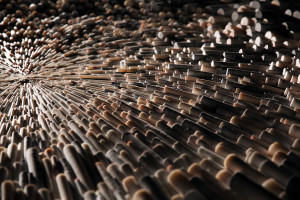 I was invited to do a huge Sculpture for a Sculpture Park, "Matchbox Universe" (see attachment). When the sculpture was presented to the Public, there was this lady, breaking down in tears in front of my work. Trying to comfort her, she was looking at me; "It is so biuutiful, Sir, but I can't understand It…" I gave her a hug, telling her, that she was one of those, able to understand with the heart. Thank you for the lesson, Madame, In Beauty we trust. (I know that Beauty, as a concept and in general, is banned, distorted and highly underestimated by the so-called contemporaneous Artists and critics… I'm working on that to change.)  I definitely dived into an unconvertible process of awakening, tree years ago, when I started my shamanic journey, back to the Light. I met and lost my soul twin on the way, was sent from heaven to hell and…surprisingly or not, I am still here in one piece; Eventually putting each single particle of my self-chosen existence into my Artwork, to channel back all the Grace and Glory, I was privileged to receive…back to the source, which is Love, which is God.
To make it short: (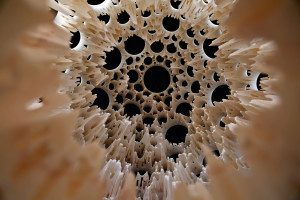 I know you have work to do) I want to mount the Mandala "FOR YOU" (see attachment) at your beautiful Place in Italy. It is connected to Italy by one of my Angels. It's stored in Paris in 25 Boxes, 5000 pieces of marble cylinders. We will ship it to your place. The Mandala is made (out) of Love. It's a prayer to God, with the purpose to reconnect with the human heart and soul. I can mount it in one week alone, or in tree Days with the help of an Angel. I would spent the rest of the 6 weeks practicing Yoga, meditating, contemplating, reading, researching and communicating with You, my artist fellows, art lovers, the nature, the plants, and all the spirits around. I have other projects in mind too. (You might think, that this Guy is completely crazy or a Genius…you can trust me…both is true. I can be super focused and down to earth, when it comes to realize a project…my/our dream.)
Have a beautiful Day! I am looking forward to meet you in Italy.
Best Wishes,
Matthias Contzen